Rolex Sea Dweller DeepSea
Rolex Sea Dweller DeepSea
Explore the Ocean's Beauty with Luxury
Many fantastic innovations have really been made with Rolex Watches in order to meet the needs of many people all over the world. Now, Rolex is pleased to offer its latest product that will enable you to explore and enjoy the fantastic beauty of the ocean with luxury and sophistication with the use of Rolex Sea Dweller DeepSea. Rolex has developed impressive watches that can accompany professional divers to depths of one-hundred meters up to 1,220 meters. Just choose from a wide variety of excellent Rolex watches that are suitable to meet your specific needs.
The original Sea-Dweller was actually designed for those deep-sea divers and such watches have been a vital part of their underwater adventures. The Rolex Sea Dweller now comes with additional unparalleled features to accompany those divers in their underwater mission, no matter how deep the water is.
Entirely designed and developed by Rolex, the Rolex Sea Dweller DeepSea is a completely new watch that greatly benefits many divers. It comes with essential technical innovations and is equipped with an excellent Ringlock System that enables the watch to effectively resist the great pressure that is exerted by water at a great depth. This is also the very first watch to offer bracelet feature that comes with a double extension system that makes it more convenient to use over the diving suit.
Ringlock System
An exclusive technical innovation, the Ringlock System allows the Rolex Deepsea's case to withstand water pressure equivalent to a weight of some three tonnes on the crystal.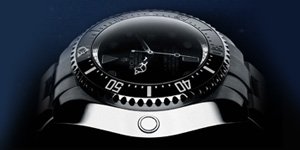 The Sea Dweller is also designed to respond to the demands of many professional divers when it comes to reliability, durability and precision. With the unique capability of the watch, it has been one of the most popular options for novice and professional divers.
The Rolex Submariner is a great watch specifically engineered for extreme depths. The Sea-dweller provides a guaranteed waterproof to 12,800 feet. It has a sapphire crystal that is designed to be able to resist pressure. It is also featuring a case back that is constructed with titanium alloy, which is known as a highly resistant stainless material. It is actually held in place against the great-performance ring.
There is a helium valve that is made of premier stainless steel. The size is also adapted to the case's dimensions to be able to achieve an optimal waterproof ability. The helium valve is an essential safety feature that is responsible for releasing gases, infiltrating into the watch, during the phase of decompression.


The Rolex sea-dweller deepsea is also equipped with a rotatable bezel that is unidirectional that comes with a sixty-minute graduated black Cerachrom disc, allowing the drivers to track their dive time in great precision. There is also a zero marker in the graduated bezel that can be seen longer at night or even in the depths of the ocean. This made possible with the capsule that contains new luminescent materials that emit a blue glow.
The submariner and the Rolex Sea Dweller DeepSea are just a few of the many impressive innovations made by the company to ensure that all people will get the best product that they are looking for. Whether you are a diver or not, you can definitely benefit from all Rolex Watches.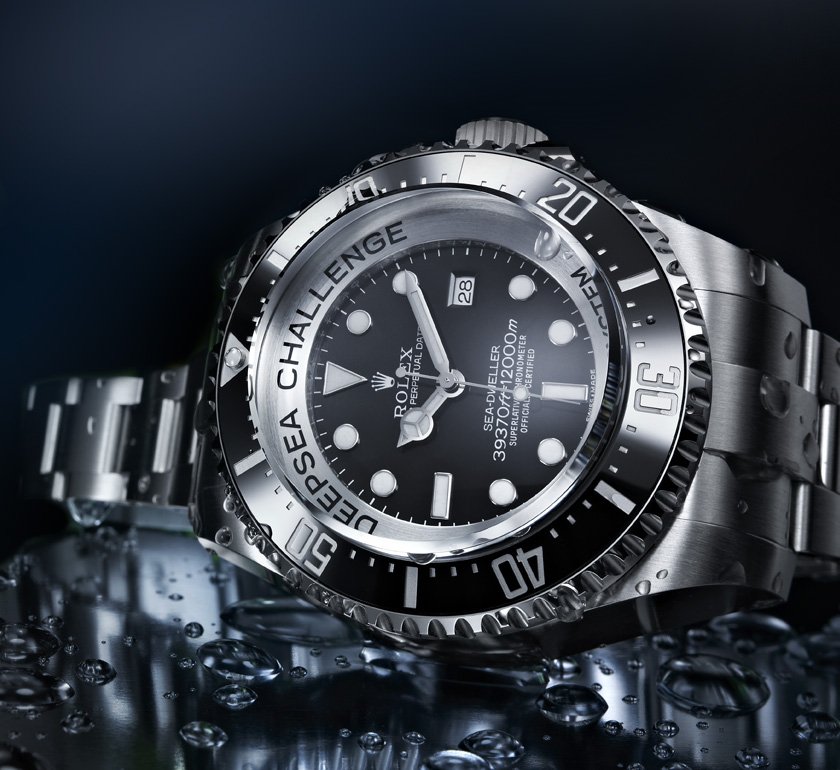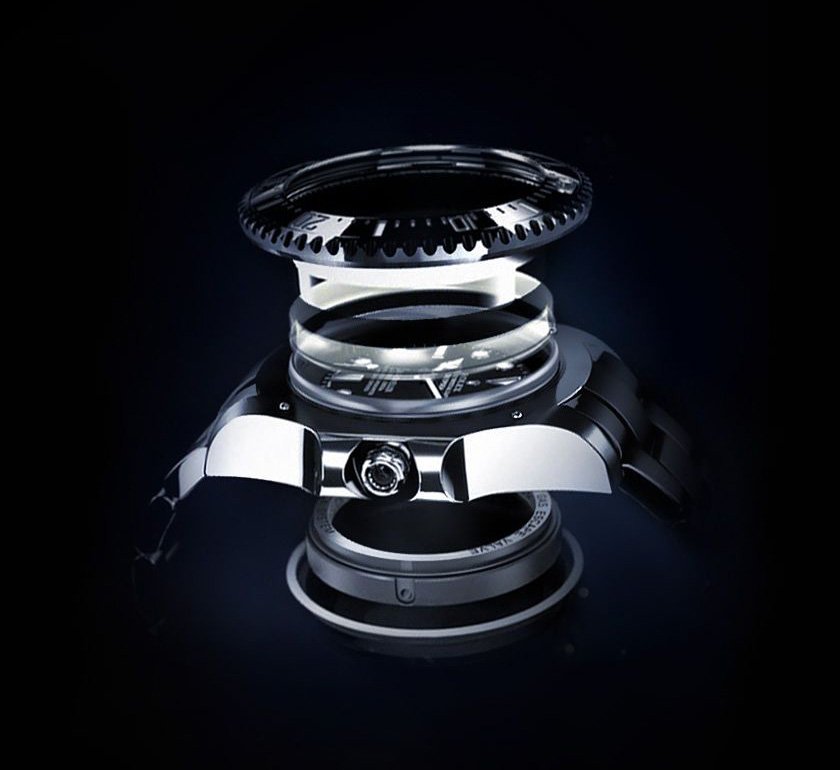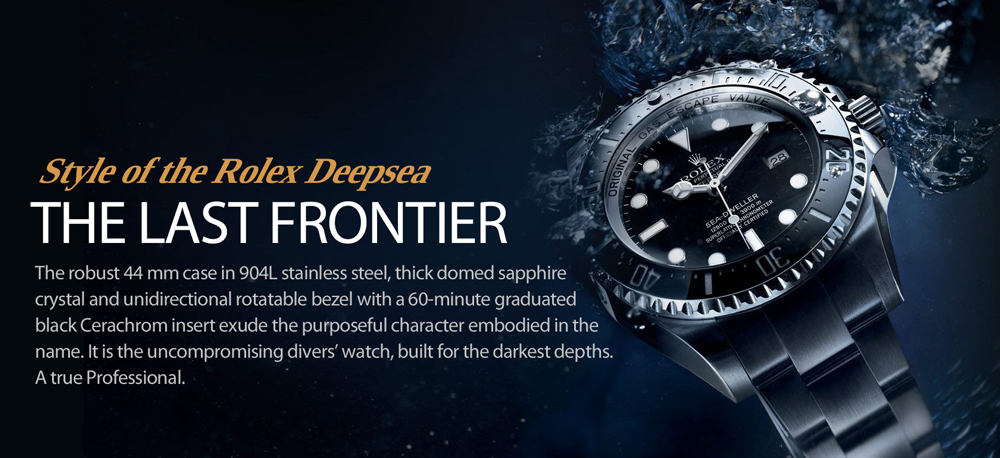 By DAVID  – G M E
https://goldmanwatchexchange.com/wp-content/uploads/2014/07/rolex-deepsea.jpg
458
1000
GOLDMAN WATCH EXCHANGE
https://goldmanwatchexchange.com/wp-content/uploads/2015/07/goldman-watch-exchange-logo.png
GOLDMAN WATCH EXCHANGE
2014-07-14 23:50:45
2020-03-27 23:02:16
Rolex Sea Dweller DeepSea