Michael Jordan #23 & Platinum Rolex Daytona
The Greatest Basketball Player Who Knows His Timepiece Well
Michael Jordan #23 & Platinum Rolex Daytona
When talking about basketball, it cannot be prevented for the name Michael Jordan to come up. In a way, this sport personality served as the signature of the overall athletics industry. He is even recognized as the greatest athlete in the sports industry, just as how the line of Rolex timepieces is known for.
Michael Jordan and Rolex have a big connection. This connection started when he began playing as a professional basketball player and wearing Rolex watches. At this point, it can only be assumed that this timepiece keeper is already filled with different Rolex watches. Just consider all the photos taken with Jordan wearing different Rolex watches and you can only assume how many of these he already owns.
But, in all those times when he wore Rolex watches, the most significant moment of it was during the Platinum Rolex Daytona's 50th Anniversary. The event was in the same day when he was watching his own NBA basketball team.
Michael Jeffrey Jordan
MJ | Air Jordan | His Airness | #23 | Michael Jordan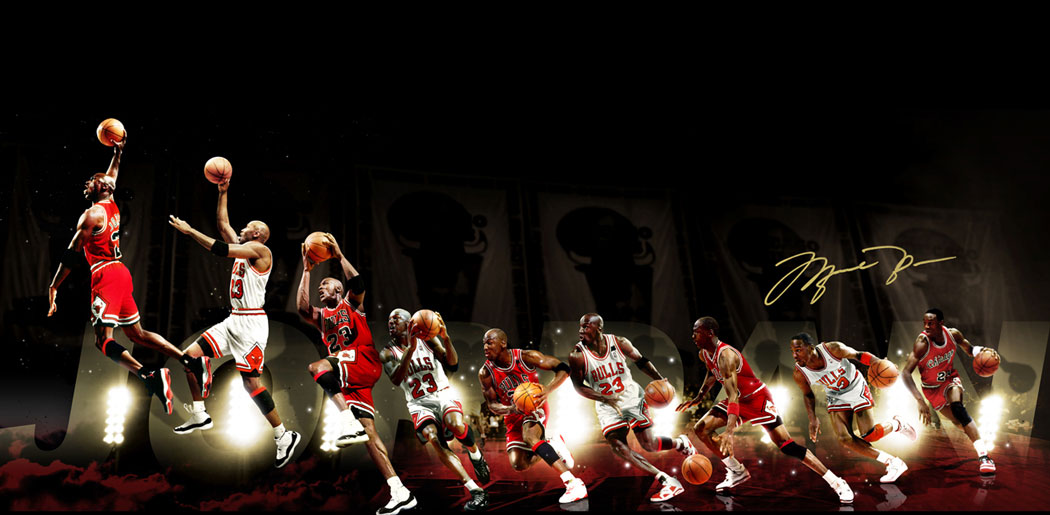 Platinum Rolex Daytona And its 50th Anniversary Edition
In the recent photos seen with Michael Jordan during the anniversary, he was not only seen wearing the Platinum Rolex Daytona, but its 50th anniversary edition. Rolex introduced the model in commemoration of its 50th year. This particular model served as the mark of the very first time in which Rolex made a Daytona model that is in platinum.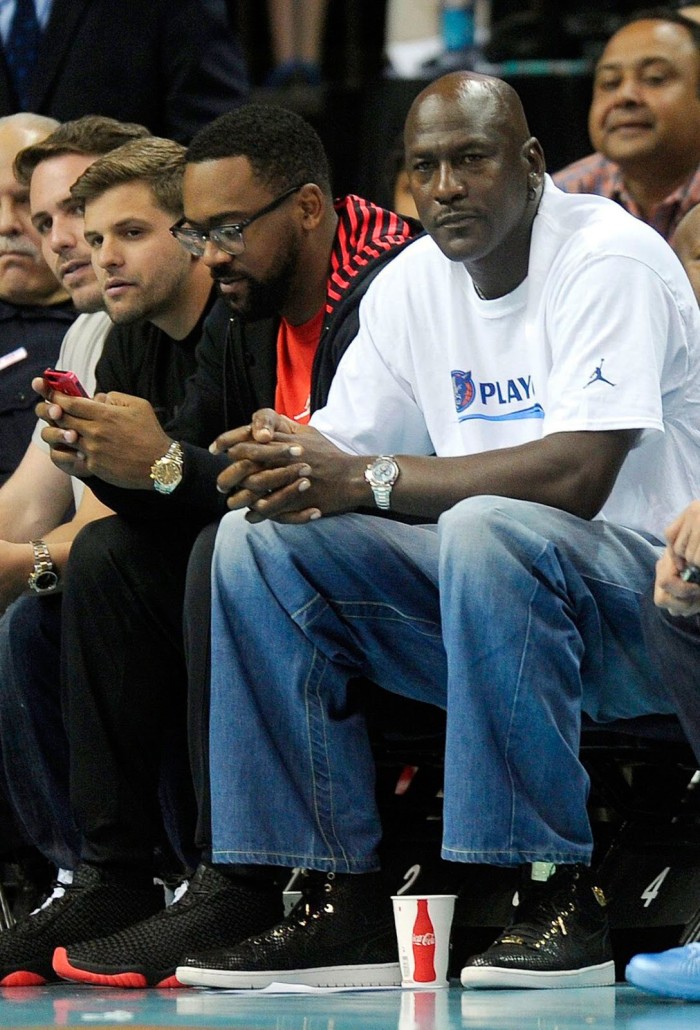 The Make and Features of the Platinum Rolex Daytona 50th Anniversary Edition
The most noticeable new feature in this Daytona model is the color scheme in which it was made. It is featured in the combination of brown and blue. The material's make was also changed, which is something that came as a surprise to those who are waiting for its release. No matter these changes, it still remained in the same size – 40mm. Its case is made from 950-platinum paired with a ceracrhom bezel in chestnut brown. The dial is in ice blue color, which is one that is then only exclusively used on every platinum model.
The colors brown and blue may be a surprise to Rolex enthusiasts, but the combination perfectly sits well in metal. There is the bracelet in 3-piece solid Oyster, which is also made from platinum. Wearing the watch, there is not a bit of complaint you can make about it since it feels good on the wrist.
Many people may have feel shocked with the platinum make in which the new model of Rolex Daytona was released. The sole reason for this is that it was not purposely made for watch buyers, but to seasoned collectors of timepieces. But it could still work finely to general buyers if they appreciate the new look of the model.
Even as a surprising new make, many people would still learn to love the new look and how the Platinum Rolex Daytona was designed. Of course, those who already owned a number of Cosmographs will naturally feel compelled to have this single platinum model. Whatever the release of Platinum Rolex Daytona made enthusiasts feel, it still remained a fact that this model is seen as a significant addition to the Rolex Line and collection.
By  G M E
https://goldmanwatchexchange.com/wp-content/uploads/2014/08/Michael-Jordan-Platinum-Rolex-Daytona-23.jpg
570
1150
GOLDMAN WATCH EXCHANGE
https://goldmanwatchexchange.com/wp-content/uploads/2015/07/goldman-watch-exchange-logo.png
GOLDMAN WATCH EXCHANGE
2014-08-07 23:37:28
2020-03-27 23:02:15
Michael Jordan #23 & Platinum Rolex Daytona